Get Excited with Early Black Friday Deals for Pet Lovers
It's the end of the year, and we're getting busy, and even overwhelmed with the upcoming holidays. But no matter how occupied we are, we don't want to miss the biggest and most anticipated sale of the year: Black Friday and Cyber ​​Monday deals.
And one of the most valuable pieces of advice for all shopaholics is to do your best to be on the top priority list of every brand you want to buy something home for upcoming holiday sales. Why? Because early Black Friday deals are always juicier, you will get the same or even better deals before the mass shoppers enter the game.
Are You Ready for The Shopping Season?

Check your calendar and make a list of all the products you want to buy for the holidays.
Thanksgiving is fast approaching, followed by Black Friday and Cyber ​​Monday. In addition, there are only a few weeks until Christmas, causing us to be overwhelmed by the need to buy furniture to prepare for parties and gifts for our loved ones.
And in the joy of the shopping holiday, Pawsionate released the Mega Sale week to thank the Pawsionate community for always supporting and believing in our services.
Don't Miss Our Big Sale Week!!!

Here's the progress of Pawsionate's Mega Sale Week including early Black Friday deals.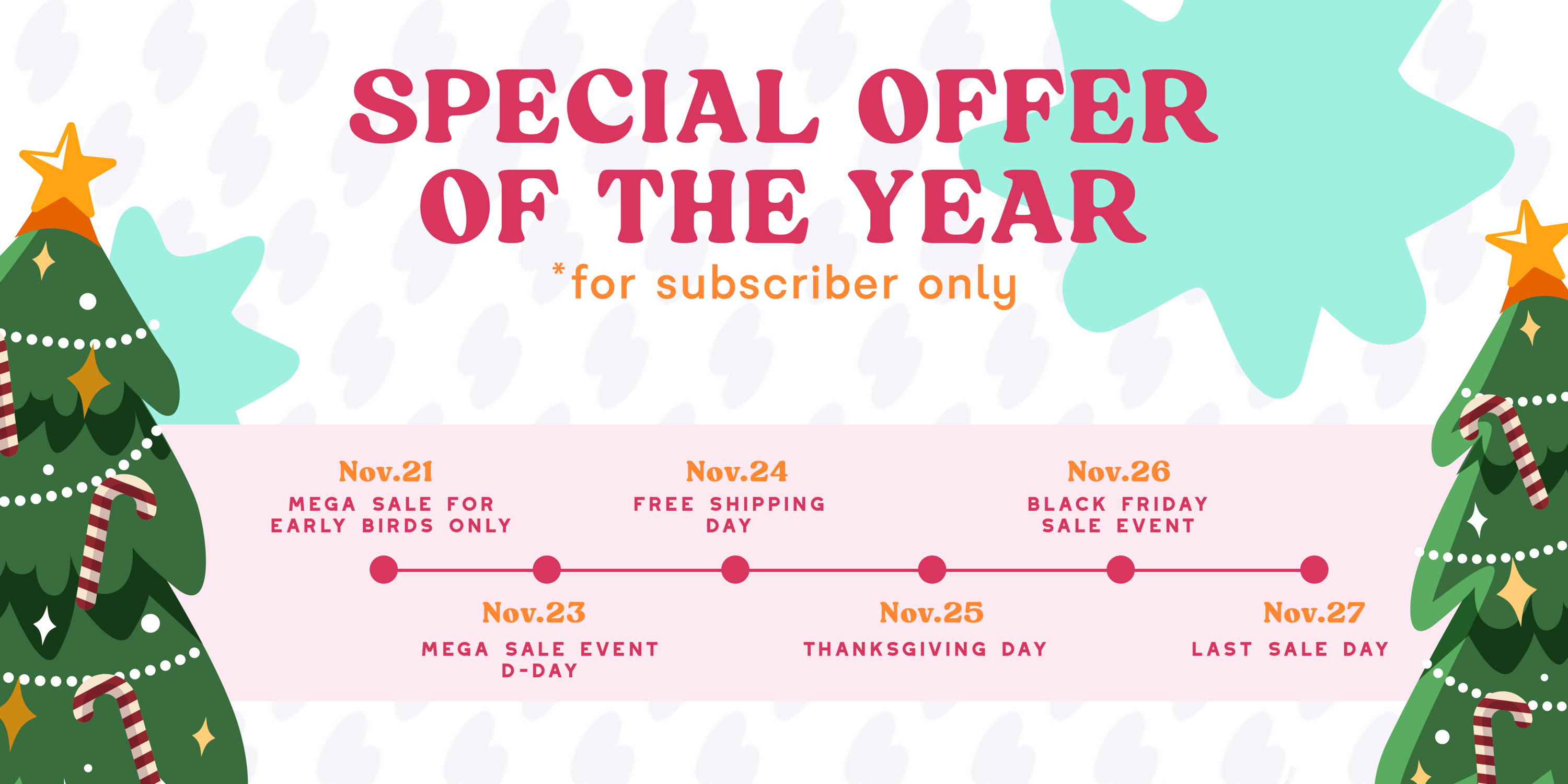 The event takes place only once a year. You will get a 2x to even 3x% discount along with a special gift from our team to make your stay more meaningful than ever.
HOW TO GET THIS SPECIAL OFFER?
Sign Up Email to Pawsionate's Newsletter
Check your email on Nov 21, 2021
Only subscribers of the Pawsionate community will receive these offers and gifts via email.
So, to not miss the biggest sale of the year, simply put your email in our subscription box. Your inbox will automatically receive special offers, gift guides, and pet care tips to keep your furry friends healthy, especially our once-in-a-lifetime deals like this Mega Sale Week.
We'd hate it if you missed out on this great opportunity. So make sure you subscribe to our newsletter, and check your email on November 21 to be one of the very first ones to enter the "golden week" of Pawsionate.
Be the first to receive the latest trends, useful tips and special offers!
---